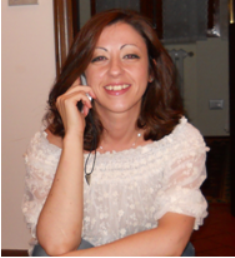 My name is Benedetta Rossi and I grew up in Bologna, a little city in the Northeast of Italy. I moved to Boston in 2009 to follow my husband, who is a researcher in immunology at MGH.
This is my third year at Dante Alighieri Society as a teacher, and I like this experience. I feel like at home.
EDUCATION:
I received degrees in classical studies in Bologna.
Also, I attended the " Alma Mater Studiorum" of the University of Bologna with a focus in Italian, Latin and Greek grammar and literature.
CLASSES TAUGHT:
In Italy, I started teaching at High School, Gymnasium and Lyceum, in 2002. I taught Italian, Latin and Greek grammar and literature. Also, I taught Philosophy and History. In Boston I am currently engaged as a Language Instructor at Dante Alighieri Society and, also, I am Teacher of Italian at Nempac Institute in the North End. I also taught at Cambridge Adult of Education, along in an elementary school and a community center in Boston.
In the 2013 I started doing the speaker at the radio show "News in slow Italian" (www.newsinslowitalian.com) along with actor and speaker Emanuele Capoano.This programme is directed to students desiring to improve comprehension of Italian through radio listening.
People say that I have an excellent ability to interact with colleagues and to act as a team player, developed during my experience as a school teacher, and an outstanding ability to interact with students, who regularly express appreciation for my patience and courtesy.
The Dante Alighieri Society is a great place to be and to learn and breathe the Italian language, culture and atmosphere. I love to teach here, love the PLIDA philosophy of teaching, and love love love to learn with my students. To learn a new language and culture is amazing!
In fact, here below I will attach a final presentation's link of a student in the BEGINNER CLASS. I'm so proud of all of them.
Click here to see: Italiano 101 – Angela Livino.pptx
CONTACT INFORMATION:
My e-mail address is: benedetta.rossi.PLIDA@gmail.com